The SNOO Bear is a cuddly teddy bear that provides the familiar white noise and responsiveness from SNOO. It's perfect for travelling without SNOO or once your baby graduates to a crib.
SNOO Bear will play white noise for 30 or 60 minutes while your little one falls asleep. See our FAQ here about setting the time limit. After that time, the white noise stops, but SNOO Bear will listen for the next 3 hours. If your little one begins to cry or fuss within that time, SNOO Bear will begin to play white noise again, helping to soothe your baby or toddler back to sleep!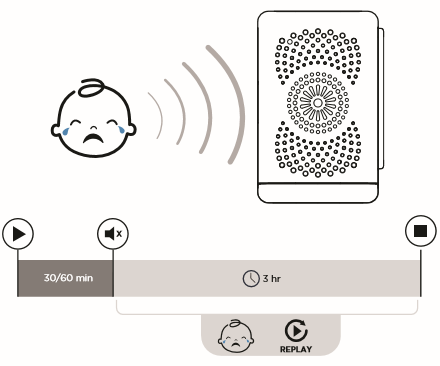 SNOO Bear's responsiveness works best when 1-2 feet from your little one.
Note: If your child is less than 1 year old, SNOO Bear should be hung on the outside of the crib or stroller, out of reach of your baby.